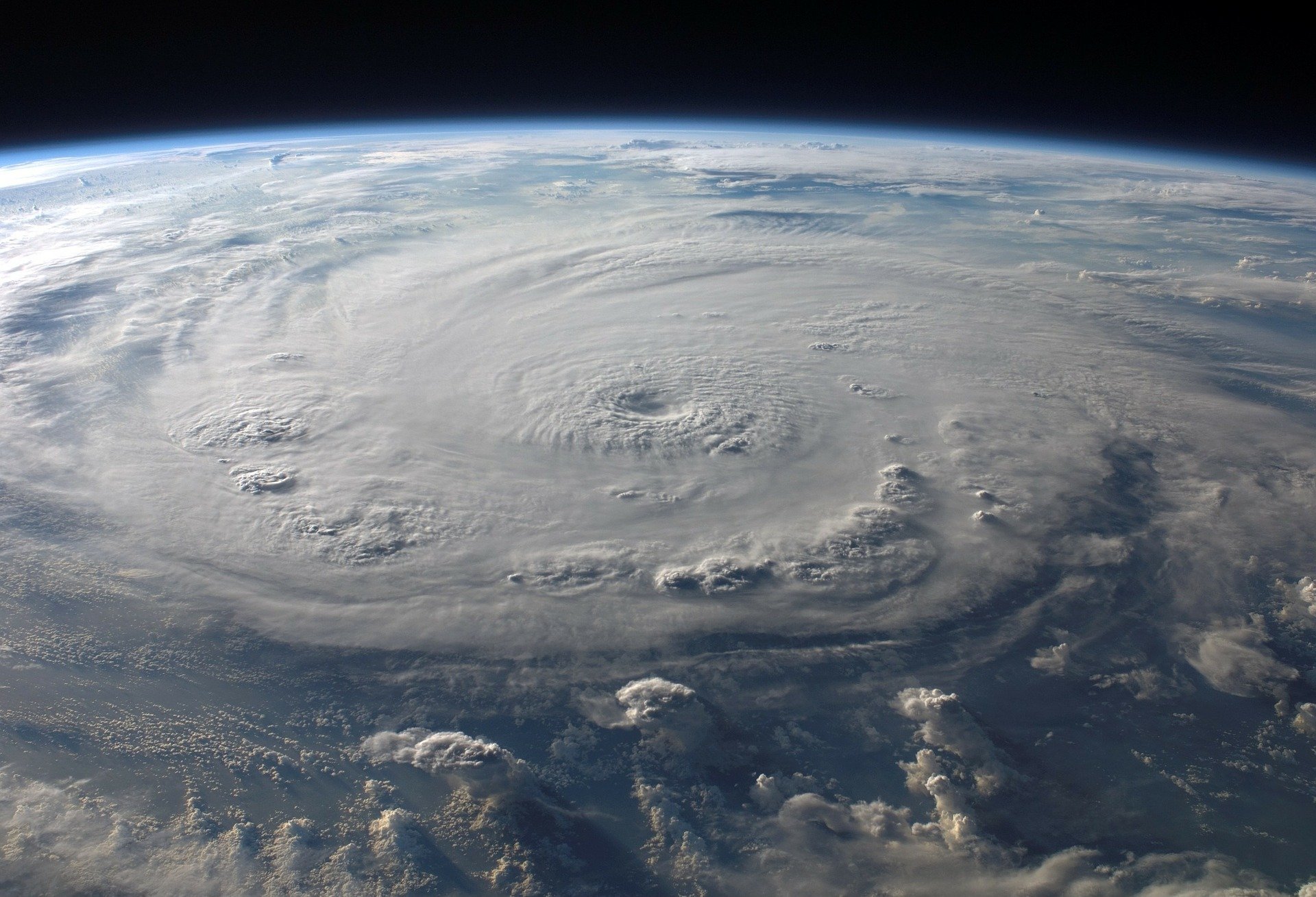 Hurricane season is upon us again. If you live near a coastal area, especially near the Caribbean, the Florida peninsula, or the Gulf of Mexico, that means it's time to inventory your emergency supplies. If you've just moved to a hurricane-prone region, it's time to build up a hurricane survival kit. Here's what you need to survive a hurricane – or any other natural disaster which may involve a sustained loss of power and/or access to emergency services.
1. Water Containers
According to FEMA, it's a good idea to keep a supply of clean water on hand in case of an emergency. They recommend a container that can supply one gallon of water per person per day for up to three days. For example, a family of three would need a nine-gallon water supply. It's best to have a margin of error, however, as the water supply won't just be used for drinking – cooking, cleaning, hygiene, and brushing your teeth are all necessities.
Depending on this size of your household, your needs could be filled by anything from a pallet of water bottles to a fifty-gallon drum full of water. Water bottles may be more practical for individuals living on their own with limited space, while those with larger families should consider bulk storage. In addition, families might consider water purification tablets or filtration systems. Alternatively, you can sterilize water by adding two drops of bleach per liter of water, stirring, and then letting it sit for half an hour.
2. Food Supplies
Again, FEMA recommends a three-day supply of non-perishable food – and again, it's best to have a margin for error. Canned goods are a good start, but there are other alternatives in an emergency. For instance, you may need a portable food supply that remains shelf stable. In this instance, granola bars pack a large amount of caloric energy into a small package.
3. Medical and Hygienic Supplies
First aid kits are essential to preparedness. There are a huge number of first aid kits on the market, so how should you narrow down the best one?
       Portability: Is it easy to fit in your bag?
       Organization: Is it easy to find things in a hurry?
       Capacity: What kind of medical issues will this kit allow you to solve?
In a situation where emergency response may be delayed, it's important to find a kit with plenty of supplies within easy reach – as well as instructions on how to use them. If you live in a hurricane-prone area – and even if you don't – it's probably best to take a basic first aid course that will augment your ability to use a first aid kit in an emergency situation.
Lastly, you'll want to keep clean in order to avoid germs and disease. Lay in moist towelettes, garbage bags, plastic ties, and feminine hygiene products in order to remain clean and healthy.
4. Tools and Protection
If you're likely to be in the path of a hurricane, it's best to board up your windows to prevent water infiltration and avoid broken glass. You'll need a hammer or an electric screwdriver, plus enough plywood boards (sold in sheets of four feet by eight feet) to cover every window and door that contains glass. After the hurricane, you'll still need tools – an axe to clear debris, and a powerful wrench that will let you close water mains or gas valves.
5. Power and Communication
Finally, you're going to need a way to contact rescue workers. If you're in luck, this may be as simple as dialing your cell phone – but your cell phone will need to remain charged, even when the power grid is failing. Solar chargers are a good way to power your devices, but there are also adapters that can let you charge your phone directly from your car's alternator. As a backup, you'll need two things – a hand-crank radio that can receive NOAA weather alerts, and a whistle to alert emergency workers nearby.
Living through a hurricane sounds scary, but it's an annual fact of life for millions of Americans. With these tools – as well as an up-to-date emergency plan – you'll be able to weather hurricane season safely. You may even find yourself in a position to help your friends and neighbors as well!