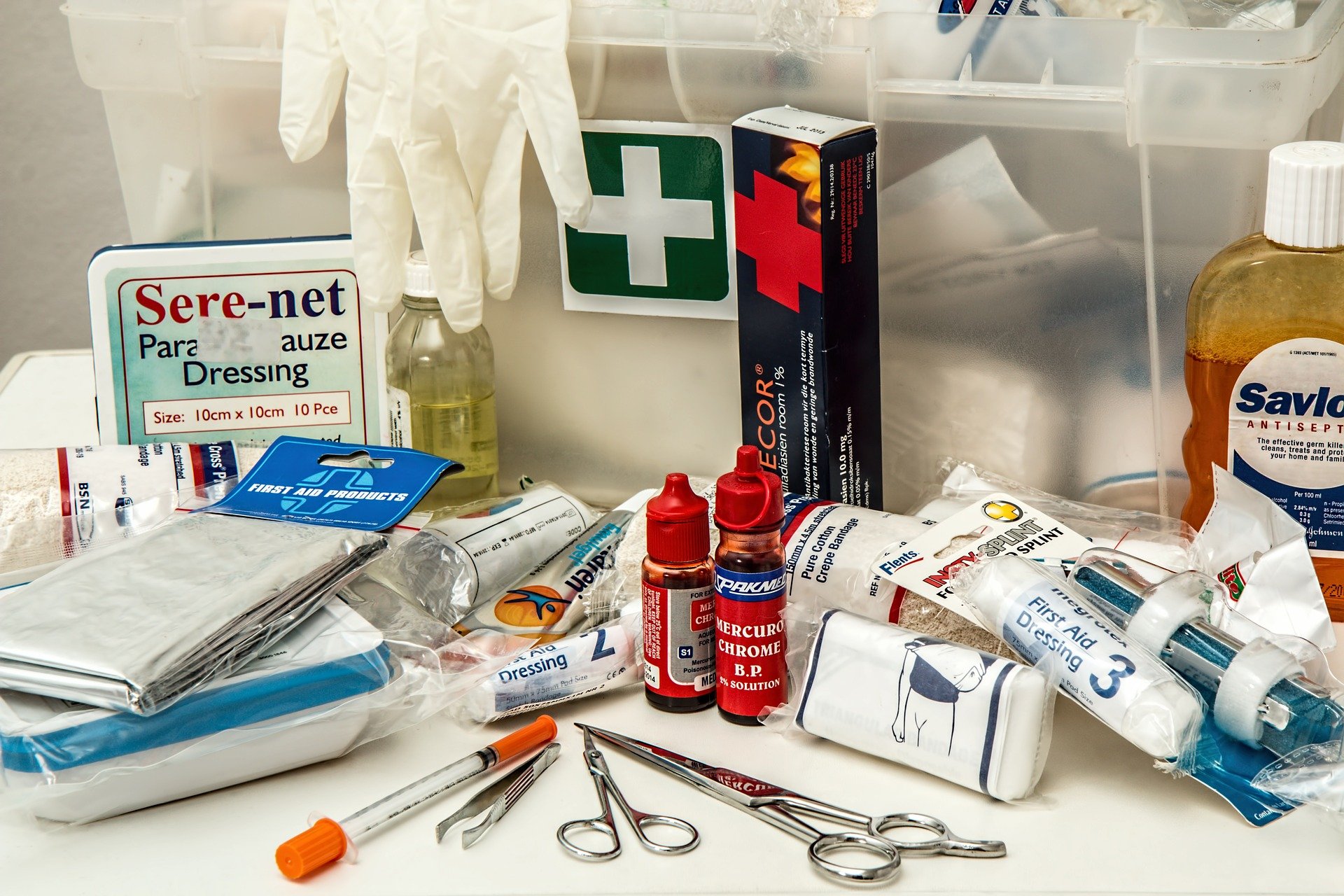 First aid kits are an important part of safety. If you're out hiking or on the road, you may find yourself several hours away from emergency services – being able to provide immediate medical care for any illness or injury is important. Likewise, if you're in a manufacturing or construction environment it's important that you be able to provide care for serious injuries. Lastly, widespread emergencies such as hurricanes or natural disasters may separate you from emergency services for days at a time.
These three scenarios – hiking or traveling, natural disasters, and industrial accidents – all demand different medical responses. Although good first aid kits have a number of characteristics in common, the separate demands of each of these three scenarios will require different first aid kits. Here's what you should look out for.
First Aid Kits For Hiking And Backpacking
Before we begin talking about specific scenarios, let's outline the characteristics that all good first aid kits must share:
       Each kit must contain enough supplies to treat a wide variety of ailments, including both injury and illness.
       Each kit must contain instructions that will let a relatively-untrained user correctly apply first aid to themselves or others.
       Each kit must be well-organized, such that a relatively untrained user can quickly find bandages or medication during a medical emergency.
These three stipulations are ironclad, but there are some modifiers that depend on the situation. When hiking or backpacking, for example, the first-aid kit must be portable enough to be carried around without representing an unreasonable load. Since these kits are smaller, they can't carry as many supplies, which means that users should carefully examine these kits to ensure that they carry supplies that they do absolutely need. For hikers, this may include:
       Foam and gel pads for blisters
       Bandages, bandage adhesives, and gauze pads
       Pain medication, disinfectant, antibiotics, and anti-allergens
       Splints, tourniquets, and tweezers
This is by no means an extensive list, but the point is to customize your first aid kit to your hike. Blisters, splinters, cuts, and broken bones are a potential issue on even a short hike – therefore, these treatments should be prioritized in your first aid kit. Illnesses are less likely to present an issue on a short hike, but they become more likely the longer you stay outdoors. Plan accordingly.
First Aid Kits For Natural Disasters
The first kit you keep at home in case of emergencies can and should be different than the one you use for hiking. For one thing, you won't necessarily have to keep this kit in your backpack – it's okay for it to sit at home. That means that your ideal home first aid kit can be larger. This is a good thing. Assuming that you're preparing for a natural disaster such as a hurricane or earthquake, it may be days or weeks before access to emergency services can be restored.
As such, a home first aid kit should carry many more supplies than one intended for the outdoors. Not only should it carry bandages and pain medication, but it can also fit more specialized tools as well as treatment for common illnesses. Tools may include EMT shears, which are designed to safely cut clothing away from an injury, immobilization bandages, irrigation syringes, and more.
Lastly, a home first aid kit is different from a hiking kit in that it may not see regular use. You should set a reminder for yourself to regularly check your home first aid kit and replace expired medications and bandages.
First Aid Kits In The Workplace
First aid kits designed for the workplace aren't necessarily different from kits designed for the home – except in one crucial respect. Under OSHA, every workplace is required to have a first aid kit available, which includes items such as bandages, splints, blankets and a resuscitation airway. (Go to the OSHA website for the full list). In addition, workplaces must keep and store records of workplace accidents unless they employ less than 10 people or are in a low-hazard industry.
Keeping your first aid kit stocked at home, on the go, or in the workplace are some of the most important things you can do. Even if you never actually have to use your first aid kit, this simple act of preparation can make a huge difference in the lives of your family and friends.